Solar Power World, the leader in news and information for the solar industry, releases an annual list of the country's top solar installers. Each firm that makes this list proves their solar-power prowess through the amount of kilowatt-hours of solar installed. This shows the firms' leadership in all aspects of installing solar, from sales and marketing to estimating and installation.
Paradise Energy's Top Solar Contractor Ranking
Paradise Energy is incredibly honored to join the other top-tier organizations on 2023's Top Solar Contractors list. Of the 420 firms that ranked nationally, we earned spot #150 among all installers for the 10.7 MW of solar energy our team installed in 2022. In addition, we were recognized as the 20th ranked commercial EPC company nationwide and ranked among the top 5 EPC providers in nearly every state where we operate.
This is Paradise Energy's tenth consecutive year ranking on the list, which started eleven years ago. We're one of just 18 companies to have placed on the list each year since its inception.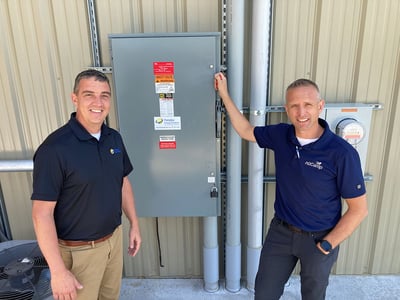 On the first list in 2012, Paradise Energy ranked 98th of 250 firms, installing 2.61 megawatts of solar that year. To suit the rapidly growing solar industry, Solar Power World increased the list size to 400 firms in 2013—which is the amount they continue to use to this day.
As Paradise Energy's team and business footprint expanded across the Mid-Atlantic into now eight states, our installation capacity also grew. By 2019, we had reached over 10 MW of installed solar energy each year and cracked the top third of installers with a rank of 113.
Solar Power World's Top Solar Contractors list puts us toe-to-toe with large developers of utility-scale solar farms. The amount of kW they install annually may exceed ours, but we're ranked much higher among EPCs serving the same commercial, agricultural, and residential markets.
To check out our rankings and installation statistics throughout the years, check out this page.

Our Team Is What Makes Us A Top Solar Installation Company
From 2012's list to the current one, Paradise Energy went from installing 2.61 MW of solar energy to 10.454 MW. Now we've installed over 2,000 systems totaling more than 84.12 MW throughout the mid-Atlantic region.
This success all comes down to two significant factors: the people we work with and the people we work for.
From a room in an old stone farmhouse in the Lancaster County countryside to offices spread across eight states, we've grown our team with the intention to bring the best solar installation experience to more people. That team is now over 100 members.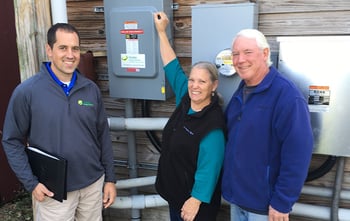 Our hardworking and innovative employees are essential to the consistency and longevity of our company. The strong relationships they create with our suppliers, vendors, and other industry leaders keep us at the forefront of emerging trends and technology. Most importantly, they're committed to continuous learning and always doing things the right way—even if it goes against our own bottom line.
With our experience, we've forged lasting relationships with top-tier solar panel and inverter manufacturers to install the best equipment for our customers. Our options seek to balance cost, quality, and performance to ensure a long-lasting system. And our industry-leading Triple Ten Guarantee allows our customers to invest with confidence.
We're so thankful for all of our past, current, and prospective customers and the trust they have in us to install their solar systems.