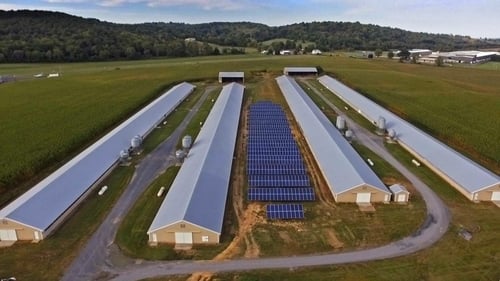 Changes are coming to the Virginia Solar Energy Net Metering laws, making now the best time to invest in solar for your farm. As of July 2019, Net Metering will no longer be available for Virginia agricultural customers of an electric co-op.
What is Net Metering?
Net Metering is a billing mechanism which allows solar system owners to get the same value for every kWh produced, whether or not the kWh is used on your farm or passed back onto the grid through your utility meter.
Why Does This Change Matter?
If you install a solar system after June 30th, 2019, you will no longer be able to get equal credit for your overproduction.
Here's How It Will Impact Your Solar Investment
| Solar With Net Metering | Solar Without Net Metering |
| --- | --- |
| You will get equal credit for any overproduction | Any overproduction will go to waste |
| You can use your credits to energize your farm at night or another period of low solar production | You will pay standard generation fees for each kWh pulled from the utility grid |
The time is now for Virginia Farmers to go solar. Make sure you're getting the best possible payback and ROI on your solar energy investment by taking advantage of Net Metering, the 26% tax credit, and accelerated depreciation.
Contact our Virginia team to learn more about how solar could help you keep your hard-earned profits.