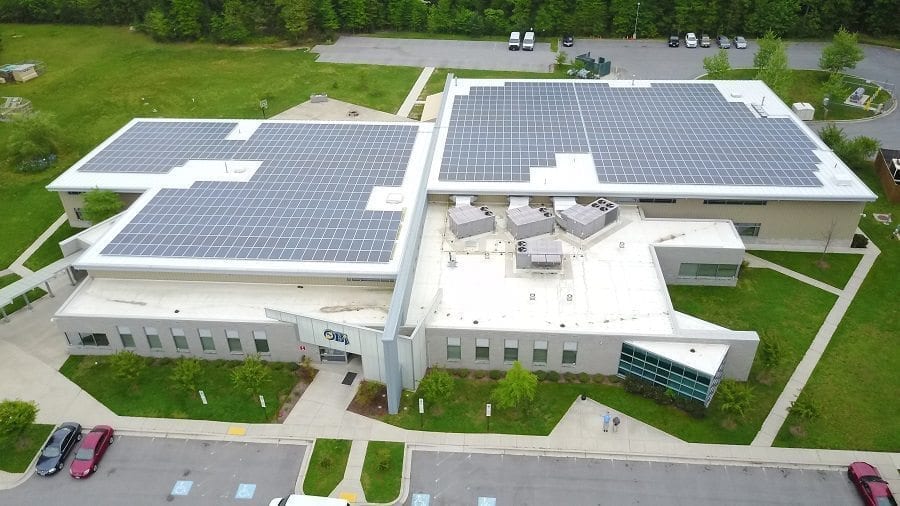 The Solar Energy Industry Association (SEIA) and SolarKal recently released a whitepaper that breaks down the advantages of installing solar on a commercial property. This post summarizes their report.
Report Highlights
Solar power can lower a building's electricity bill by 20%-40%
LEED-certified buildings producing solar power are able to charge more for rent
Gain a competitive advantage by reducing overhead and having predictable power costs
Commercial Solar Incentives and Benefits the Report Highlights
1. Increase Cash Flow
Solar energy provides property owners with an opportunity to boost cash flow by reducing or eliminating an expensive energy bill.
2. Net Metering
Net metering allows for solar to cover common areas and, depending on the tenant setup, property owners can pass on savings to tenants.
3. More States Adopting Battery Backup Incentives
Solar batteries are decreasing in cost and increasing in storage capacity. New York, Maryland, Massachusetts, and Oregon have set storage implementation goals so far. Batteries can deliver their stored power on-demand to help reduce demand charges during peak usage.
4. Cost-Lowering Financial Incentives
Incentives lower the overall cost of installing solar. The main Federal incentive is a 26% tax credit. In addition, the Tax Cut and Jobs Act now allow 100% bonus depreciation, so the entire cost of a solar array can be depreciated in the year that the system is placed into service. These federal and local incentives will help you recover a large portion of the upfront system cost in year 1.
5. Flexible Financing Options
Several options for financing are available to commercial property owners, depending on your state. The report outlines four common options — Power Purchase Agreements, Operating Lease, Self-Finance, and Property Assessed Clean Energy (PACE). We can help you decide which financing option best suits your situation.
These are only a few highlights from the report. You can read the full SEIA report here.
Curious If Solar Makes Sense For Your Business?
Contact us to schedule a free solar assessment. We'll help you determine if solar power makes financial sense for you by:
Evaluating your current electric usage
Identifying potential locations for panel placement
Providing a free, no obligation estimate