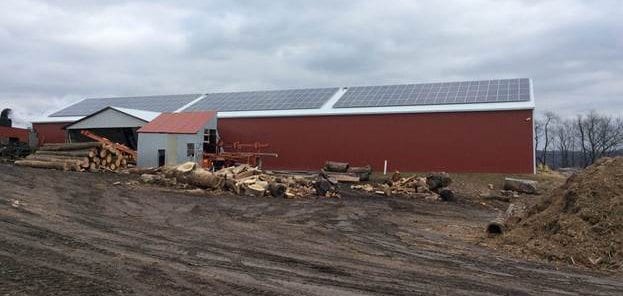 Chances are that solar will not only work at your location, but will put money in your pocket for decades to come. And don't think that solar power is only feasible if you have a roof that is facing true south. A roof array on a 4 pitch roof that is facing true East or true West will produce more that 80% of an array that is facing true south with an optimal tilt. Opens up our options a bit doesn't it?
Add to that the fact that solar panels can be mounted on ground structures and now we have another world opened up.... You think the sun doesn't shine enough in New York or Massachusetts? Guess again! Look at a payback analysis in one of these states and prepare to be amazed! The United States has so much sunshine that we fail to harness every day. Paybacks are usually in the 3 to 10 year range depending on a lot of factors.
The country of Germany has about 60% of the sunlight resource that the US has, but at the end of 2011 had about 24.8 Gigawatts of installed solar electric capacity. The United States had about 4.45 Gigawatts of solar electric capacity installed as of the end of 2011. Are you doing your part? Call us today to start your path to declaring "Energy independence"!