One of the advantages of investing in solar are the long-term benefits and warranties of the components that make up a solar array. Nearly all major components (solar panels, inverters, and racking) of solar systems have a minimum warranty of 10 years and some are as long as 25 years. Since solar arrays have no moving parts, manufacturers can be confident in the long-term performance of the system.
Solar Panel Warranties
As the most expensive part of a solar array are the solar panels (also called solar modules), the solar panel warranty is especially important. Most solar panels have a workmanship warranty of 10 to 12 years and a performance warranty of 20 to 25 years. The workmanship warranty covers any material or workmanship defects, and the manufacturer may choose to repair or replace the product at their discretion.
The performance warranty protects against high degradation of solar module performance. Most manufacturers guarantee solar module performance to be 80-85% of the original performance at the end of the warranty period. The manufacturer may choose to repair or replace the product or reimburse for lost production.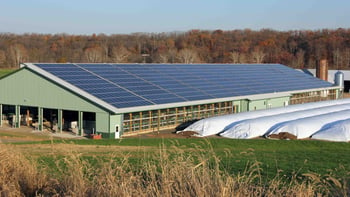 Inverter Warranties
Most solar inverters have a product warranty of 10 to 25 years. This warranty typically covers defects in workmanship and materials, and the inverter manufacturer may choose to repair the product (at their facility or on-site), issue a credit for the value of the product at the time of the defect, or replace the product.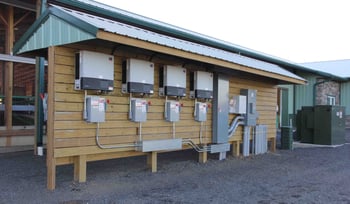 Racking Warranties
Lastly, racking or mounting structure warranties are also important when deciding to go solar. Most racking products come with a 10 to 20-year manufacturer's warranty on workmanship and materials defects. The manufacturer may choose to repair or replace a defective product.
What If a Problem Occurs With My System?
If you notice a problem with your system, contact your installer. We can provide service for all solar systems, not only the ones installed by us. We work with product manufacturers to determine the appropriate solution. Whether or not the issue is covered under warranty, we can assist with replacing or repairing the defective part. We also cover the cost of labor and shipping for removing and replacing a defective part for customers that are within our 10-year workmanship warranty. Customers that are outside of our workmanship warranty will be responsible to pay for labor and shipping.
What Happens If I Move?
Most manufacturers allow a product warranty to be transferred to another owner at no cost, and some even allow the products to be installed at another location. It is important to contact your manufacturer for your particular situation.
In addition to manufacturers' warranties, Paradise Energy offers a unique and comprehensive Triple Ten warranty. If you have any other questions on solar array warranties, send us a message or call us at 866-349-4207.
The information above is general in nature. Manufacturer's policies may vary.