As solar modules become more of a commodity and the industry begins to consolidate, manufacturers are producing modules that are more and more alike. Standard sizes and colors and similar wattages are being created, which makes it easier to decide which modules are suitable in different situations. Still, there are 3 basic module differences that should be considered:
1. Black-Frame vs. Silver-Frame Panels
There are two primary differences between modules with silver and black frames: aesthetics and price. Most people would prefer to have the black-frame look on their house roof, which blends in better with dark shingles. There is, however, a price premium to pay when choosing black over silver frames. As a result, the majority of our customers use silver-framed modules, especially commercial customers who are more likely to install the modules on the ground or on a metal roof. Aside from color and price, there is no difference in quality or robustness of the module.
2. Mono vs. Poly Panels
As with black-frame vs. silver-frame modules, there are also competing interests with mono (monocrystalline) and poly (polycrystalline) solar modules. Functionally, the modules do the same thing and typically have similar ratings and temperature coefficients. The trade-off is that while monos typically come at higher cost, they also typically are more efficient than poly solar panels. The efficiency gains are made in converting more sunlight per square foot into electricity. For example, a poly module may be rated at 250 watts, while a mono that is the same physical dimensions may be rated at 280 watts. The differences will vary by manufacturer and module model.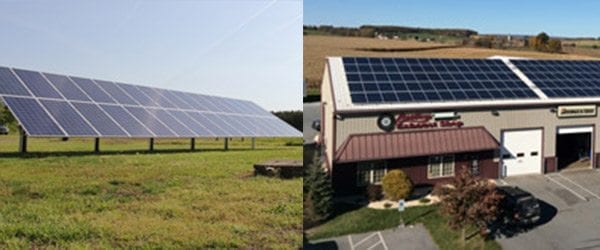 3. 60-Cell vs. 72-Cell Solar Panels
As the industry has consolidated, it has created 2 primary module sizes: the 60-cell module (approximately 5'6" x 3'3") and the 72-cell module (approximately 6'6" x 3'3"). Generally speaking, 72-cell modules will be slightly cheaper, but 60-cell modules will have more options. While 72-cell modules are primarily white frame and poly, 60-cell modules are often available in black frame and mono as well. In the industry today, 72-cell modules are most often used for commercial applications and 60-cell modules are the module of choice for residential installs.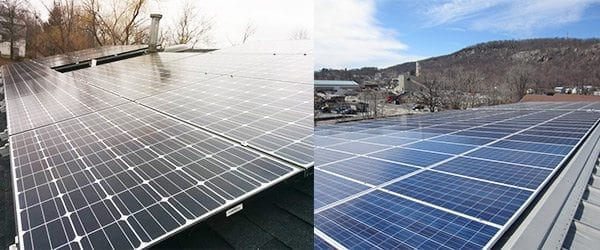 At Paradise Energy Solutions, we often consider 72-cell modules for residential applications due to cost savings in racking and site labor.
In the solar industry today, there is a wide variety of modules to choose from. It is important to partner with a solar installer who can help you choose the module that makes the most sense for your specific application.