As of June 2022, the United States' total installed solar capacity reached 130.9 GWdc — enough electricity to power 23 million homes. That's a lot of solar panels.
But most of the panels generating that renewable energy weren't made in America. Until recently, many homes, businesses, and solar developers used solar panels produced overseas. Like many other goods, they were simply the most economical and readily available option. However, with new legislation and supply chain pressures, that's quickly beginning to change.
Why Install American-Made Solar Panels?
There are a few different benefits to installing solar panels made in the USA:
With the Inflation Reduction Act, using domestic products will allow businesses to increase their federal tax credit by 10% if the 40% domestic content criteria is met - see below
It supports the US economy, businesses, and workforce
Leading international companies are beginning to manufacture in America, increasing the availability
The new push for domestically manufactured solar panels started after two events.

In 2018, a 30% tariff was levied on imported solar panels. This was extended in 2022 and incentivizes US-based solar panel manufacturing. As a result, a few of the top international solar panel manufacturers began setting up shop in the states, and US-based firms also increased capacity. However, as of June 5th, 2022, the solar tariff has been suspended for 24 months by the Biden Administration.

The next event was the passing of the Inflation Reduction Act (IRA). The IRA is making some big changes in the way the federal tax credit works for solar.

An additional 10% will be added to the tax credit if at least 40% of the solar system equipment is produced domestically. The specifics of how the 40% will be calculated still need to be released, but we would assume it would include solar panels, inverters, and other system components.
List of American Solar Panel Manufacturers
Here is a list of the solar companies that manufacture panels in the United States. Purchasing US-built solar panels from these companies should count towards your 40% domestic content for that extra 10% tax credit in the IRA.

But first, a quick note. These manufacturers are listed in alphabetical order and don't indicate any preference towards these companies (Check out our top solar panel list). This list features companies headquartered in America as well as international companies with manufacturing facilities in America. It does not include companies headquartered in America with no American-based manufacturing.
Solar Panel Companies With Manufacturing in America:
Auxin Solar - HQ: USA; Manufacturing: San Jose, CA
Convalt Energy - HQ: USA; Manufacturing: Watertown, NY (under construction)
Crossroads Solar - HQ: USA; Manufacturing: Sout Bend, IN
First Solar - HQ: USA; Manufacturing: Ohio (multiple locations)
GAF Energy -

HQ: USA; Manufacturing:

California & Texas (under construction)
Heliene - HQ: Canada; Manufacturing: Florida & Minnesota (under construction)
Jinko Solar - HQ: China; Manufacturing: Jacksonville, FL
Locally Grown Power - HQ: USA; Manufacturing: Pomona, CA
Merlin Solar - HQ: USA; Manufacturing: San Jose, CA
Meyer Burger - HQ: USA; Manufacturing: Goodyear, AZ (under construction)
Mission Solar - HQ: USA; Manufacturing: San Antonio, TX
Q Cells - HQ: South Korea; Manufacturing: Dalton, GA (two locations - one is under construction)
Silfab - HQ: Canada; Manufacturing: Washington (two locations)
Solar4America - HQ: USA; Manufacturing: Sacramento, CA
SolarMax Technology -

HQ: USA; Manufacturing:

Riverside, CA
SunTegra - HQ: USA; Manufacturing: Binghamton, NY
Tesla - HQ: USA; Manufacturing: Buffalo, NY, thru a partnership with Panasonic
Toledo Solar -

HQ: USA; Manufacturing:

Perrysburg, OH
Special thanks to Solar Power World for compiling this information. The list was last updated in September 2022.
Top 3 Best American-Made Solar Panels
While many American solar manufacturers produce great, high-quality, well-performing panels, here are America's favorites.

We've gone through the leading manufacturers, choosing and ranking them based on the following factors:
Product Warranties: How long the manufacturer stands behind manufacturing-related issues

Performance Warranties:

Ensure the panels will maintain a specified efficiency level for the duration of the warranty - the rate at which they will degrade
Panel Efficiency: The percentage of electricity the panels can produce vs. the energy they receive
Price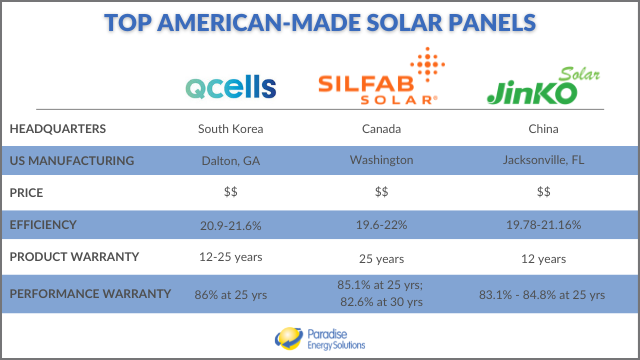 Q Cells
US Production Location: Dalton, GA | Headquarters: South Korea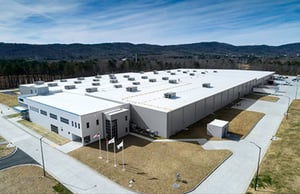 Q CELLS (formerly Hanwha Q CELLS) was founded in Germany and is now headquartered in South Korea. With a long history in the solar industry, they've become one of the world's leading solar producers. In 2019, their solar assembly facility in Dalton, Georgia, became the largest in America and the entire Western Hemisphere. Since then, they have invested $170 million in a new facility that will bring their U.S. manufacturing capacity to 3.1 GW.

Here's how they do on the four factors:
Product Warranty: 12 years, with the option to upgrade to 25 years on select models
Performance Warranties: 25-year linear warranty at 86%
Efficiency: 20.6% to 21.4%
Price: $$
JinkoSolar
US Production Location: Jacksonville, FL | Headquarters: China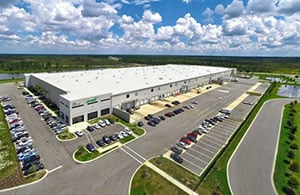 Chinese-based JinkoSolar is a world leader in the solar industry, having produced 1 out of every 10 solar panels in the world, according to their website. Their Jacksonville, FL module assembly facility creates panels that ship out to their network of warehouse facilities across the country.


Here's how their solar panels stack up:
Product Warranty: 12 years
Performance Warranties: 25-year linear warranty at 83.1%–84.8%
Efficiency: 19.78% to 21.16%
Price: $$
Silfab Solar
US Production Locations: Bellingham & Burlington, WA | Headquarters: Canada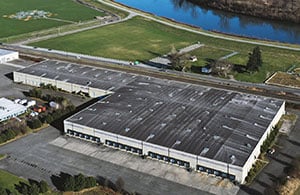 Silfab is one of the leading solar manufacturers in North America. Headquartered in Canada, they have production facilities in Washington, where they create millions of high-quality solar panels specifically for the American market. With truly substantial warranties and impressive efficiencies, their panels have earned the business of the US Military and the FAA.

Here's what you can expect from Silfab panels:
Product Warranty: 12 years for all; 25 years if installed by a registered Silfab installer
Performance Warranties: 30-year linear warranty at 82.6%
Efficiency: 20.2% to 21.4%
Price: $$


Choosing The Best American-Made Solar Panels
When installing a solar energy system, the panels you choose will greatly impact the rest of the system. Be sure to choose a make and model that suits your energy goals and budget.

Choosing American-made panels can help in this respect. With many leading manufacturers producing panels in America, those looking to install solar have a wide variety of options to buy domestically. This makes getting that extra 10% tax credit for commercial installations that much easier!

And if you want help selecting the best panels for your solar installation, talk to our team.