If you're trying to find the right solar panels for your new solar panel system, you've come to the right place. "What solar panels do you recommend" is one of the first questions our customers ask, so we're ready to help you select the best panel for your home or business.
While there are many great solar panel brands available, there are only a handful of brands that we offer our customers at Paradise Energy Solutions. The brands that we offer must first pass the strenuous vetting process that we've put together using our experience from installing tens of thousands of solar panels.
Now, let's dive in (or watch the video below)! Here are the top five solar panel brands for you to consider.
The Best Solar Panels on the Market
We look into the industry's top manufacturers, taking into account everything from efficiency and sizing to pricing and warranties. The following companies have years of experience making high-quality, dependable solar panels and countless satisfied customers.
Axitec
QCells
REC Solar
SEG Solar
Silfab
Axitec and SEG Solar panels offer very similar products: dependable solar panels at a good price. QCells and Silfab are similar but are manufactured in North America. These brands offer slightly higher efficiencies but are a bit more expensive. REC Solar can stand at the top on its own as the most efficient, but most expensive, of the brands on this list.

Check out the chart below for insights into specific specs for each brand.
| | Axitec | QCells | REC Solar | SEG Solar | Silfab |
| --- | --- | --- | --- | --- | --- |
| Warranty (Performance) | 25-year linear (85%) | 25-year linear (86%) | 25-year linear (92 - 80.7% depending on the model) | 25-year linear (84.8%) | 30-year linear (82.6%) |
| Warranty (Product) | 15 years | 12 - 25 years | 20 - 25 years | 15 years | 12-25 years |
| Pricing | $$ | $$$ | $$$$ | $$ | $$$ |
| Modules Efficiency (%) | 19.8 - 20.7% | 17.4 - 21.4% | 19.1 - 22.3% | 19.7-21.7% | 19.2%-21.4% |
| Headquarter Location | Germany | South Korea | Norway | United States | Canda |
| Manufacturing Location | Asia & Europe | Asia & United States | Asia, Europe & United States | Asia & coming to the USA | Canada & United States |

How Do You Know if a Solar Panel Is Good?
Warranties
Solar panel manufacturers typically offer two different types of warranties: performance warranties and product warranties.
With each year, the amount of electricity a solar panel can produce decreases slightly. This is known as degradation. Manufacturers offer performance warranties that ensure their customers' degradation rates stay above a certain percentage.
A product warranty protects customers from any defects in the solar panels that result from the manufacturing process.
Why solar panel warranties are important: They guarantee your investment. Your panels will produce what they're expected to throughout their lifetime, or the solar manufacturers will step in. A company that's willing to stand behind its technology and craftsmanship likely makes a great product.
Cost
While the price will vary from model to model, companies with high-efficiency panels and industry-leading warranties typically cost more. Your solar installer should help you determine which option offers the best value for you and your goals.
Why pricing is important: Cost is the main factor in just about everyone's decision to invest in solar. You'll also need to consider the other factors (wiring, racking, inverters) that will impact the overall installation cost.
Panel Efficiency %
Solar panel efficiency indicates the percentage of energy each panel can produce from the energy they receive. Higher-efficiency panels can produce more electricity per panel, but they will likely cost more.
If space is a concern for your system, you may want to opt for high-efficiency panels, as you can produce more electricity with fewer panels. If cost is a concern for you, you may be better off with more affordable but less efficient panels.
Why this is important: Efficient solar panels determine how much energy your system will produce and how many panels you might need to meet your desired output.
Manufacturer's Reputation
Solar panel warranties tie you to their manufacturer for their duration. If the manufacturer goes under, there's no one to uphold them. That's why it's important to choose a reputable brand.

Look for factors like how long they've been around if they're making a profit, and where they're based. While foreign-made panels can be of great quality and value, American-made panels may qualify for additional tax credits.


Aesthetics
For some, the physical appearance of the system is a factor. Black frameless panels blend well with darker roofs, whereas standard panels may stick out. It simply comes down to taste. However, not all solar manufacturers produce every color option. When choosing the right solar panels, you'll want to be sure the brand offers what you're looking for.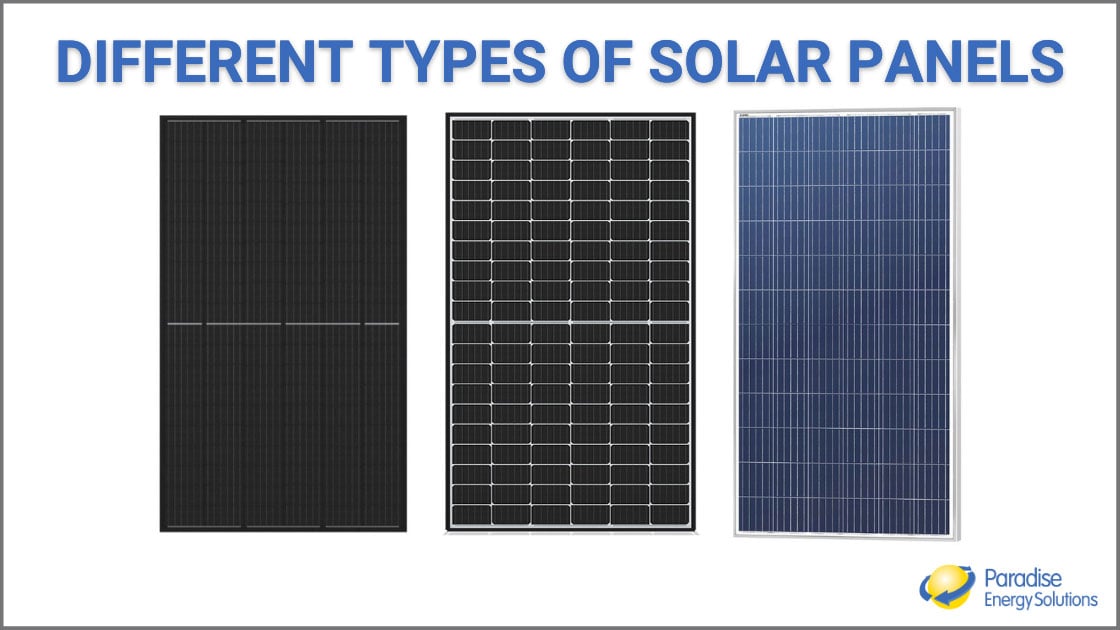 Which Solar Panels are the Best for You?
While some manufacturers on our list are objectively the "best" in terms of efficiency, warranty, or price, the panels that are right for you will depend on your specific situation.

You should go with the panel that offers the best value, balancing price with performance and quality. It's about getting a system you're happy with that's cost-effective and has the best ROI.
Here are a few factors to consider:
Brand preference

Available space

Desired energy production

Aesthetic requirements

Price budget
If you're looking for a deeper dive into each panel brand, visit our comparison blogs:
Work With The Right Installer
With all the options offered, finding the right panels for your solar energy system can feel overwhelming. Our team of industry experts is here to help you evaluate and select your equipment, design your system, and complete the installation.
We'll work with you to determine what you need out of your solar system and create a cost-effective solar system that provides the best possible ROI.
Last updated: September 2023