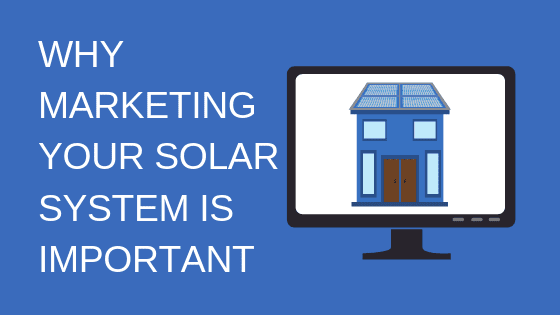 Do your customers know your business runs on solar energy? If not, they should. According to a report conducted by Neilson, 81% of respondents feel strongly that businesses should help improve the environment. A second report by Neilson showed that 66% of global consumers are willing to spend more money with sustainable brands.
The reduced electric bills and tax savings from solar energy are great, but if you're not marketing your system, you could be missing out on an opportunity to give a boost to your brand. A boost that according to the reports above will result in increased brand loyalty and more sales. We call this boost the Solar Side-effect.
We want to help you get the most out of your solar system, and that's what this blog is all about. Use the tips we share below to get your wheels spinning on ways that you can promote your solar system to take advantage of the Solar Side-effect.
4 Tips For Marketing Your Solar System
Get Your Customers Involved
Your business made the investment to go solar, but your solar story isn't about your business. It's about your customers. Customers are in search of brands they can believe in and be a part of. What better way to make them a part of your brand than by making the story about them?
Making your customers part of the story doesn't require a lot of resources - sometimes it's the simple things that make the biggest impact, but the key is making your customers the hero and creating talkable moments.
The pinnacle of every solar project is when the system is energized. One thing that we do here at Paradise Energy to keep our customers involved is celebrating this moment with a Flip The Switch Party. Our customers have made a big investment and there is no better time to celebrate their accomplishment than by having them flip the switch to energize their system.
A celebration like our Flip The Switch Party may not work for your business, but there are plenty of other ways to incorporate your customer into the story. Let your customers know that by buying your product or using your service, they are saving trees and helping to offset CO2. This could come in the form of a personalized flyer or some kind of giveaway at the point of purchase.
Be Honest
A 2016 study by Label Insight found that up to 94% of the consumers they surveyed were more likely to be loyal to a brand that offers transparency and 73% of those people indicated they would be willing to pay a higher price for a product from a transparent company. This study was about transparency on product labels, but the results would likely not be any different if the questions would have been asked about brands as a whole. Whether you're in the B2C or B2B market, your customers want and appreciate transparency. Make your sustainability goals available to your customers and give them visibility into your progress. Then celebrate with them when a milestone is reached.
Being transparent also means being willing to admit when your company falls short - whether that's according to standards set by you or the expectations of your customers.
"We're in Business to Save Our Planet", that's the mission of the popular outdoor clothing line Patagonia. A large portion of their website is dedicated to making it clear they are striving to live out that mission. Their sustainability programs are impressive, but after looking at their website, the section about their "shortcomings" is the only one that I remember. Why? Because they took ownership, and that is rare in the current business climate. In this section, they are open about the use of fossil fuels (this is against their mission) and explain why it's used in some of their technical gear. There is no running or hiding from the facts. They own it and as a result, trust is built and loyal customers are created.

Be Selective on How and Where Its Promoted
It's good to let people know you've gone solar, but pick and choose where you're promoting it. If promoted everywhere and too much, it could come across as arrogant or fake.
Make It Part of Your Website
Most consumers are researching a product or business online before making a purchase decision. What better time to create an emotional connection by showing them the environmental benefits of your solar system?
A lot of businesses do this really well by incorporating environmental stewardship sections into their about pages. It's typically not front and center content, but it's easily accessible to those who want to see it.
Kreider Farms does this well. A quick trip to their about us page will unveil what they are doing to be good stewards. The information is available, but not in your face.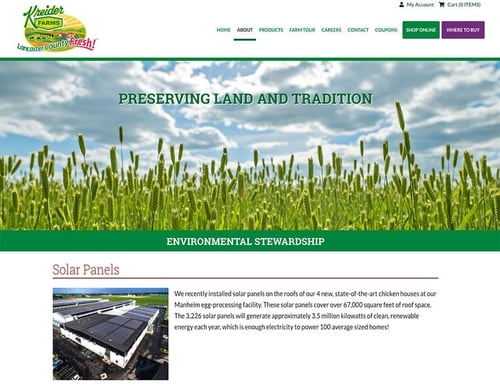 Capture Traffic At Your Facility
Many businesses take advantage of car traffic going by their facilities. When you look to your right (quickly, then get your eyes back on the road) while driving west on Interstate 76 in King of Prussia, PA you'll notice that American Reading Company is 100% solar powered. Since most roof mounted solar systems are not visible from the ground, a simple, well-placed sign will have a big impact. We provide our customers with free signs, and many other solar installers do the same.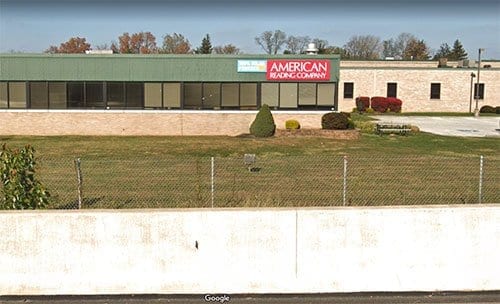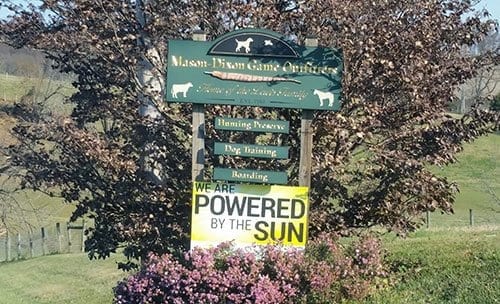 It's also important to make sure you're capitalizing on foot traffic inside your facility. Many of our customers have requested monitoring systems to display their system's performance in their lobby, busy hallways, or lunchrooms. This is a visual way to engage your customers and employees by showing the system's performance and environmental impact.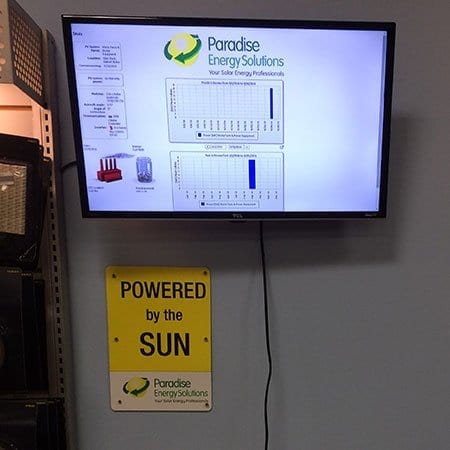 Promote It on Your Packaging
Consider using your product packaging as a way to differentiate your product from others sitting on the store shelf. Kettle Brand makes great chips (Bonus tip: go get yourself a bag of their salt & pepper chips. You won't regret it) and creatively uses their packaging to differentiate themselves from the other bags of chips they are sitting next to. It's enough to show prospective chip eaters why their brand is different but yet it's not dominating their message.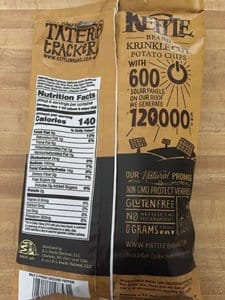 Make it Part of Your Culture
Your entire team needs to be involved. Let your team members in on your why and prove to them its effectiveness. Give them access to the system's energy production and the financial impact it's had on your business. Set up monitoring systems in your lunchroom. Give quarterly or yearly updates. Your solar installer would be more than happy to help provide you with these tools.
Your team members are your biggest advocates. Empower them with the tools they need to promote your brand.
In the end, going solar has to make financial sense for your business, but it's also important to consider the potential Solar Side-effects. Increasing your brand reputation will play a big part in the long-term sustainability of your company.
Need Help Marketing Your System?
We would love to dream with you on how to promote your solar system. If you want help brainstorming ideas or need assistance pulling together content, email us at Marketing@ParadiseEnergySolutions.com. Let's work together to make sure you're getting the best possible ROI from your solar system.