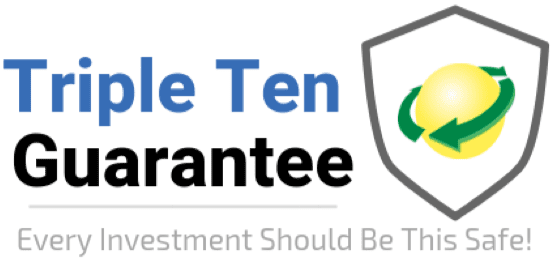 In 2010, Paradise Energy Solutions pioneered the Performance Guarantee by including a 2-year performance guarantee on each system, in addition to the standard 5-year warranty. After 5 years of improving, learning, and tracking the performance of our systems, we brought a significantly improved and enhanced product to the market in 2015, named the "Triple 10 Guarantee"!
Our goal with the Triple 10 Guarantee is to provide security, predictability, and make certain your solar investment is a "slam dunk" decision! We are doing whatever we can to minimize risk and concern for you when you invest your hard-earned dollars in a solar array. We do this by standing strongly behind our system components, system design, and financial projections.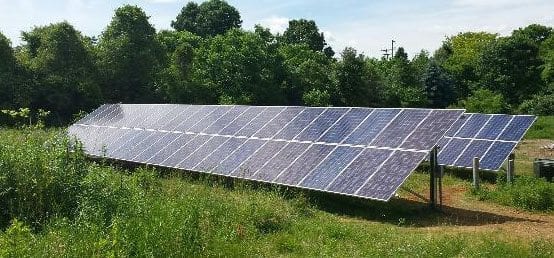 What It Is...
Our Triple 10 Guarantee includes 10 years of workmanship warranty, 10 years of system monitoring, and 10 years of guaranteed performance.
Our 10-year workmanship warranty covers any issues caused by our installation practice, as well as labor to remove/ship/replace parts of the system that are covered under a warranty replacement from the manufacturer. Note that this workmanship warranty is in addition to the manufacturer's warranty on installed components. To learn more about the warranty on our components, see this blog post.
Our 10-year system monitoring gives you and us the ability to monitor the performance of your solar array remotely, generally by allowing us to see the production of each inverter in real time. Some inverter systems even allow us to see the real time production of each solar panel! This is important to us, since we have a performance guarantee, and we want to know right away if something is not working. We are increasingly using software to alert us to potential issues with the performance of the solar array. Some of the monitoring platforms we use also allow for remote diagnostics and remote reset/control, to be used by our technicians as appropriate.
Our 10-year performance guarantee does just that, it guarantees the total kWh production of your solar array for the first 10 years. We use top notch shading analysis and performance modeling software to ensure that we have accurate and reliable performance projections for your system. We are a key stakeholder when it comes to ensuring your solar array performs to our estimates, and so we always work hard to make sure we are presenting realistic performance models to you. If your system does not produce what we say it will, we pay you for the shortfall at your electric rate!

What It Isn't...
The Triple 10 Guarantee is not a play on words! It is real, it is part of the contract, and is 'has teeth!' We use the term to accurately describe what is included when you work with Paradise Energy Solutions. "Triple 10 Guarantee" is our way of doing business, not a marketing term.
The Triple 10 Guarantee is not an experiment! We have been doing performance guarantees and workmanship warranties for over 6 years, and we have learned a lot about realistic obligations and needs for us to support and stand behind this warranty. In fact, we have had our warranty and production guarantees "sunset" on many solar arrays, since we have been providing guarantees for so long. We wouldn't be including such long-term commitments in our contracts if we were not confident on what these guarantees entail.
The Triple 10 Guarantee is not a sunny day commitment! While some so-called "solar performance guarantees" have a clause that excludes low solar array production due to weather variations, our guarantee has no such clause. If the weather is not as sunny as we projected during the guarantee time frame, and your system under-performs as a result, that is on us, not on you!
Why It Matters
While a solar array has "free fuel", the upfront cost of a solar array is significant. We understand this, and we engineered our Triple 10 Guarantee to bring you certainty and security. We have intentionally stepped into a position of responsibility when it comes to your system's performance. You should not have be concerned about whether or not the production estimates for a solar array are reliable.
Want to learn more about solar?
If you would like to learn more about solar energy and see if it's a good investment option for you, we'd love to help. We'll complete a free site assessment to evaluate your energy usage, identify the best placement for panels, review financial options, and answer all your questions. Contact us today to request your free site assessment.