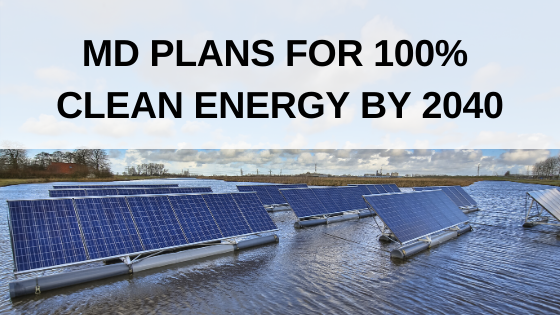 In mid-December of 2019, Maryland Governor Larry Hogan announced a plan to take the state's environmental goals to the next level with the Clean and Renewable Energy Standard (CARES). This plan aims to generate 100% of the state's energy with clean or renewable sources by 2040.
"It is a balanced and bold strategy that underscores our commitment to aggressively address climate change while setting an example of strong environmental leadership," Hogan shared.
The plan would focus on making clean energy options affordable to reduce greenhouse gas emissions and address climate change. It adds upon the Clean Energy Jobs Act which was passed In June 2019. This act promises that 50% of the state's electricity will be produced with clean or renewable sources by 2030.
If you live or work in Maryland and you're considering solar or already own solar, you may be wondering what impact CARES would have on solar energy. The good news is it will likely make owning a solar system a little sweeter.
What is the Clean and Renewable Energy Standard (CARES)?
CARES would double the current Renewable Portfolio Standard (RPS) for Maryland, taking it from 50% to 100% over ten years. An RPS is a state law that requires utilities to produce a certain amount of electricity through clean and renewable methods.
As of late 2019, 29 states and the District of Columbia instituted RPS goals that they are legally bound to achieve before a specific deadline. Eight more states have RPS goals to which they are not legally bound. Of those 37 states with RPSs, 12 have a clean energy goal of 100%, in addition to the District of Columbia.
Currently, the recent Clean Energy Jobs Act set the RPS in Maryland at 50% by 2030. If CARES is enacted into law, Maryland will continue to grow its renewable portfolios into 2040 to achieve 100% energy produced by renewable sources.
CARES plans to help the state achieve this goal by making zero- and low-carbon clean and renewable energy sources eligible for credits, including nuclear energy, hydropower, combined heat and power systems, and of course, solar energy. They also will be the first state in the country to provide incentives for carbon capture, utilization, and storage.
What This Means for Solar Owners
States are able to meet their RPS by having utilities purchase Renewable Energy Credits (RECs) from those who produce renewable energy. Many states specify what portion of an RPS needs to be created by a specific method of clean energy through carve-outs.
Under 2019's Clean Energy Jobs Act, there is a 14.8 % solar carve-out. This means that 14.8% of Maryland's RPS needs to be generated by solar energy by 2030. According to the bill, the solar carve-out will gradually increase year-by-year to allow for the steady installation of solar systems across the state.
While the solar carve-out for CARES is yet to be revealed, owners of solar energy systems are positioned to profit over the next decade.
In order to meet this solar carve-out, utilities will need to purchase solar RECs (SRECs) from solar system owners. SRECs serve as proof that a certain amount of solar energy was generated. Utilities can acquire these credits in two ways: producing their own solar energy or purchasing the credit from someone else.
Businesses, farmers, and homeowners with solar systems receive an SREC for each megawatt-hour (1,000 kilowatt-hours) produced by their system. Utilities can then purchase these credits from the solar system owners, which helps them meet the state's standards.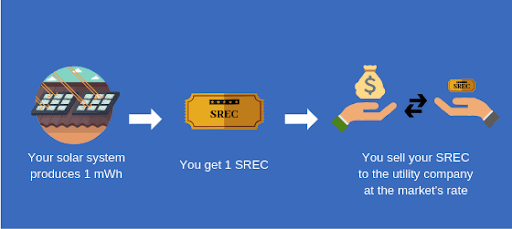 With the solar carve-out causing an increased demand in SRECs, the price per credit is likely to increase. That means solar system owners will receive more money for each megawatt-hour their system produces.
If you're considering solar, higher SREC prices mean a quicker payback and additional on-going income, which means investing in solar will give you more money in your pocket! Find out if solar right for you.