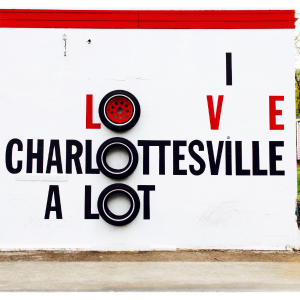 We recognize that the unexpected closure of Sigora Solar has frustrated many in the Charlottesville area—particularly those homeowners now navigating the care of their solar systems without the support they once relied on.
That's why we put together this guide to help ensure your solar investment remains well-maintained and continues to function effectively.

Whether your solar system installation is still underway or has been operational for years and is in need of maintenance, it's essential to take certain measures to protect your solar investment.


1. What documentation do you need to gather?
When you signed your contract or at some point during the installation process, you should have received important documentation for your system. For example, Paradise Energy Solutions provides each customer with a completion binder with essential warranty documents, paid invoices, permits, system drawings, equipment specifications, etc.

Having all your documentation in place will help you ensure proper warranty coverage and a smooth transition to a new service provider.

Your service provider will want to review these documents (mainly warranty documents, one-line drawings, and other system layout documents) to familiarize themselves with your system and ensure they provide you with the proper care and maintenance.
2. What about your manufacturer's warranties?
Remember, Sigora Solar was the installer, not the manufacturer. Most solar panels come with extended manufacturer warranties, often lasting up to 25 years. Even with Sigora Solar's closure, these remain intact. The same applies to inverters and potentially other components of your solar energy system.

This is good news because it means you can easily find another certified solar service provider to take over any warranty work or replacements you might need. In the event of a hiccup with your panels or system parts, you have the option to reach out directly to the manufacturer for a list of endorsed service providers or pick a reputable solar repair company to manage the warranty claim on your behalf.

Just bear in mind that while the warranty often covers the replacement parts, you'll likely need to budget for the service labor costs. So, keep your solar energy system in peak condition by partnering with a trusted provider who can step in where Sigora Solar left off.
3. Why transition to a new service provider?
The best way to ensure your solar panel system continues to perform as it should is to transition the care of your system to another trusted solar company. If installed properly, a solar system requires little maintenance. However, like any technology, it can experience occasional issues.

To ensure a worry-free experience, be sure to choose a solar energy provider that offers an ongoing service plan. For example, Paradise Energy Solutions offers Paradise Protect plans. This three-tiered plan offers various coverage levels, including ongoing system monitoring, onsite checkups, annual reports, and more.
Plans like this take the burden of maintaining your investment off your plate, giving you the peace of mind of knowing your investment is working for you.
Tips for picking a trusted solar service provider:
It's easy for us to point out the need to transition to a new service provider, but we would be cutting you short if we didn't recognize your hesitation to trust another solar company. After all, you were just burned by a company you invested a lot of money with.
No company is immune from hard times or can guarantee they will be around forever, but following these tips will give you great insight into what a company is all about.
Review their customer reviews on Google, SolarReviews.com, social media, and other organic review sites. Be cautious of sites like Consumer Affairs and other pay-for-play websites.

Contact your equipment manufacturers for recommendations.

Seek out recommendations from your family, friends, neighbors, and coworkers

Review the company's website. A website can tell you a lot about a company. Look for certifications (NABCEP is a big industry certification), licenses, and experience (number of installs and length of time in business).
Despite the unexpected closure of Sigora Solar and the frustration it has created, you can rest easy knowing the warranties on your solar components remain intact. Your investment is secure, and a reputable solar service provider can fill any gaps in service if needed.

If you want the peace of mind that our Paradise Protect plans offer, give us a call or complete this contact form.