What is the best option for your business?
You've researched the idea of going solar for your business, discovered that solar provides a great investment opportunity with a strong ROI, rapid cost recovery, and guaranteed reduction of operating costs for a long time along with a positive environmental impact. Now you have to decide how you want to pay for it. You will likely consider three options; a cash purchase, an operating lease, or a capital lease or loan. So which is best? The best option for you will depend on your tax situation and your available capital.
Your Tax Situation
Is your business paying or anticipating paying income taxes? A solar investment has excellent tax incentives, a 26% federal tax credit and MACRS + bonus depreciation. The tax credit can be rolled back to the prior year, or rolled forward for up to 20 years. But the sooner you can utilize this tax credit the better, and it is a non-refundable credit. In other words if you don't owe taxes, you cannot utilize it. So let's assume you are paying income taxes and you can utilize the credit. Then a cash purchase is a great way to go as it will maximize your return because you won't need to share your savings with anyone else.
But what if the cash is not available, or you have it earmarked for another purpose? The next best option then would likely be to use your own bank or credit institution for a loan. Typically this will involve collateralizing your property as security and it will likely have the lowest interest rate compared to other financing options. And you would still capitalize on all the tax benefits of solar. Loans may run from as few as 5 years to 15 or more years on a long-term investment like solar and most allow early payoffs. A capital lease is another option that functions just like a loan, but typically the interest rate may be a little higher, and the term will be between 5 and 10 years, and it will be secured by the solar system alone rather than the property. The interest portion of a capital lease is tax deductible and at the end of the capital lease you own the system for a nominal fee just like any other loan.
Why An Operating Lease?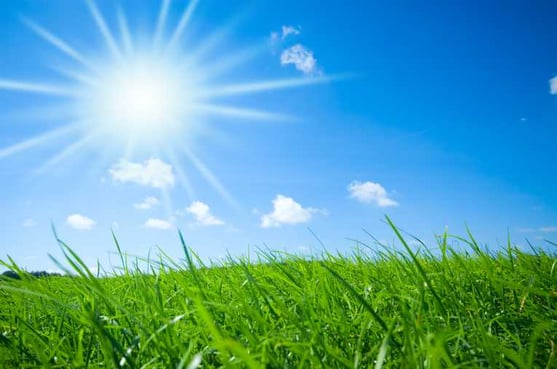 What if your business does not have an income tax liability? This may be due to high levels of depreciation or other tax write offs that have reduced your tax liability. This would be a good reason to consider an operating lease. With this lease, all the tax benefits are passed to the leasing company, and the lessee simply makes a monthly payment for the system. At the end of a relatively short period of time, probably 5 to 7 years or so, there would be a relatively small balloon payment due, which you could also refinance, and then you would own the system. Until then, the lessor would own the system and utilize the tax benefits. Most leasing companies pass along a portion of their tax benefits and so at the end of the lease, you will pay less than the total cost of the new system, and you will own it but you would not have used the full tax benefits. But if you couldn't use them anyway, then leasing may be a great option for you. And an operating lease keeps the solar system cost off your business's balance sheet which could be very helpful if you anticipate future financing needs to grow or expand your business.
Summary
Financing or leasing a solar system for your business is a great opportunity that will conserve your capital, provide operating cost savings over the long term, and save your business money. If you can buy the system with cash, that is great. But financing a system helps you realize most of the benefits of solar while conserving your cash for other needs. And since you are already making payments to your utility and will continue to do so without going solar, why not divert them to an asset you can lease or own, and have a great long term investment as a result?
At Paradise Energy Solutions, we work with 3rd party financiers to provide our clients with the options mentioned above. But we don't sell financing and we don't blindly recommend any of the above financing methods. If solar makes sense for your business, we don't care how you decide to pay for the solar system. We want what is best for your situation, and we would love to work with you and your accountant to help determine what that best option is so that you can begin enjoying the benefits of this great investment today.