Often business owners and farmers are faced with decisions on where they should invest their capital. Is the money best spent on another piece of equipment or could I invest it elsewhere?
Here's a look at how an investment in solar compares to other equipment purchases. I'll give you a sneak peak: solar allows you to receive the same tax benefits as other equipment purchases for just 45% of the investment.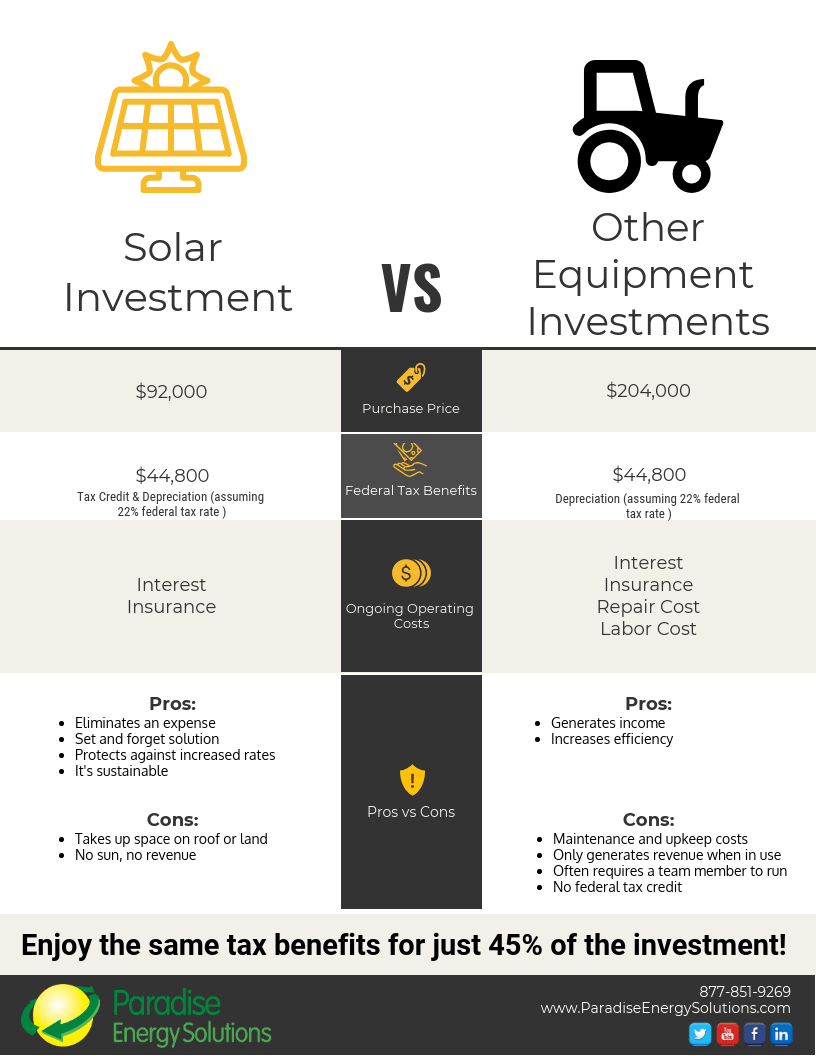 How Could Solar Impact My Business?
If you're curious about how solar energy could impact your business, click here or give us a call at 877-851-9269. Our Solar Consultants would be happy to review your energy needs and provide a free estimate.