As the demand for clean, renewable energy expands in the United States, Pennsylvania is quickly becoming a force in the Northeast for solar energy. Whether it is a small installation on the roof of a home, or a large array atop a manufacturing facility or warehouse, every solar panel in Pennsylvania is producing clean energy from the sun. And with state and federal incentives and the drop in installation cost, solar is a cost effective solution for many Pennsylvania homeowners, farmers, and businesses.
Some communities in Pennsylvania are rising above their neighbors in terms of solar installations and their capacity for generating renewable energy. Out of the 67 counties in the Commonwealth of Pennsylvania, here are the Top 10 for solar power systems.
TOP 10 COUNTIES BY INSTALLATIONS
TOP 10 COUNTIES BY SOLAR GENERATING CAPACITY
LANCASTER COUNTY, PA
47.02 MW (#1 in PA) | 963 Installations (#1 in PA)

Why Lancaster County?
For centuries, the farmers of Lancaster County relied on the sun to provide energy for their crops. Now they look to the sun to power their entire operation, too. Because of the growing number of farmers and small businesses switching to solar, Lancaster County is the Solar Capital of Pennsylvania – with the highest number of installations and the most solar generating capacity out of all the 67 counties.
Many farms qualify for federal grant and loan programs, including the USDA REAP grant, which can save farmers up to 75% off the total cost of a new solar system.
Featured Installation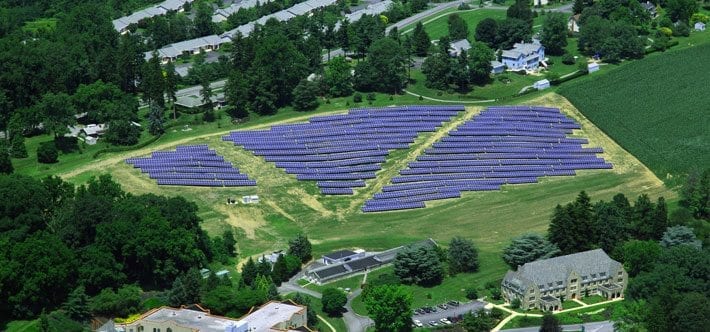 Masonic Villages Retirement Community in Elizabethtown, PA (1 MW)
Built in 2011, the solar farm at Masonic Villages Retirement Community provides 5% of the energy the community uses. The system, located on 5 acres of the property, is the largest solar system at a continuing-care retirement community in Pennsylvania.
CHESTER COUNTY
20.88 MW (#2 in PA) | 839 Installations (#2 in PA)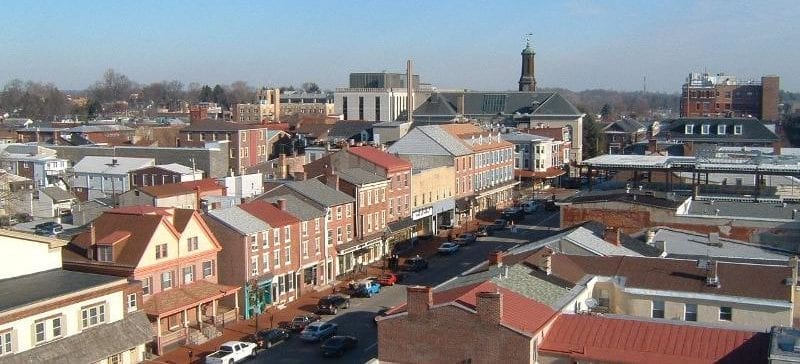 Why Chester County?
Covering many of the southwestern suburbs of Philadelphia, Chester County includes West Chester, Malvern, Downingtown, and Phoenixville. Featuring the highest median household income and 7th highest population in the state, Chester County contains many affluent communities who can afford the upfront costs associated with a solar panel installation. Several experienced and well-respected solar installation companies are located in or near Chester County, so these households have access to the information and income not available in other counties.
Featured Installation

Longwood Gardens in Kennett Square, PA (1.57 MW)
The beautiful Longwood Gardens, built on the Pierre S. du Pont estate, features over 1,077 acres of manicured garden, greenhouses, and displays. In 2011, Longwood Gardens installed a 1.57 MW solar system on 10 acres of farmland. This system supplies the Gardens with about 30% of their yearly energy needs – including their famous A Longwood Christmas lighting display.
MONTGOMERY COUNTY, PA
16.24 MW (#3 in PA) | 831 Installations (#3 in PA)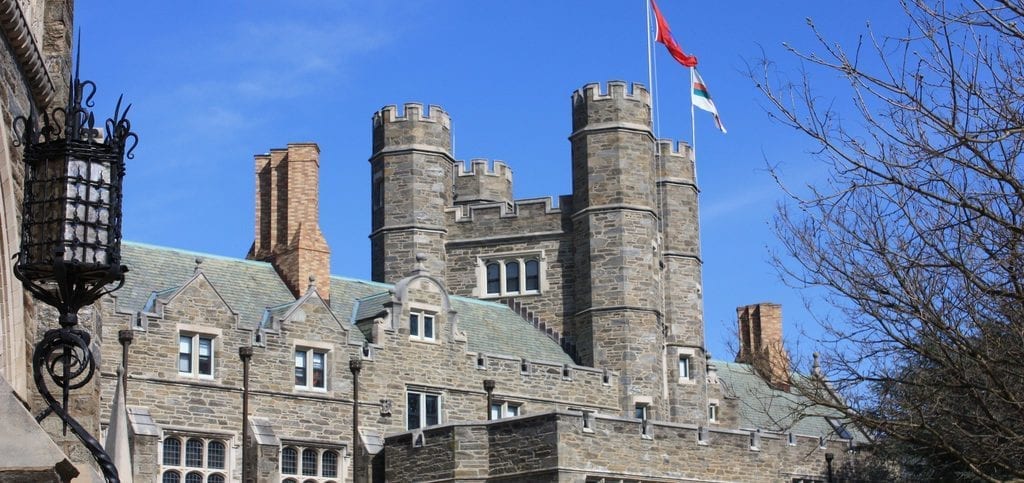 Why Montgomery County?
The many manufacturing facilities, corporate headquarters, and office buildings that are installing rooftop solar systems makes Montgomery County – which includes King of Prussia, Fort Washington, and Willow Grove – a force in generating solar power in Pennsylvania.
Featured Installation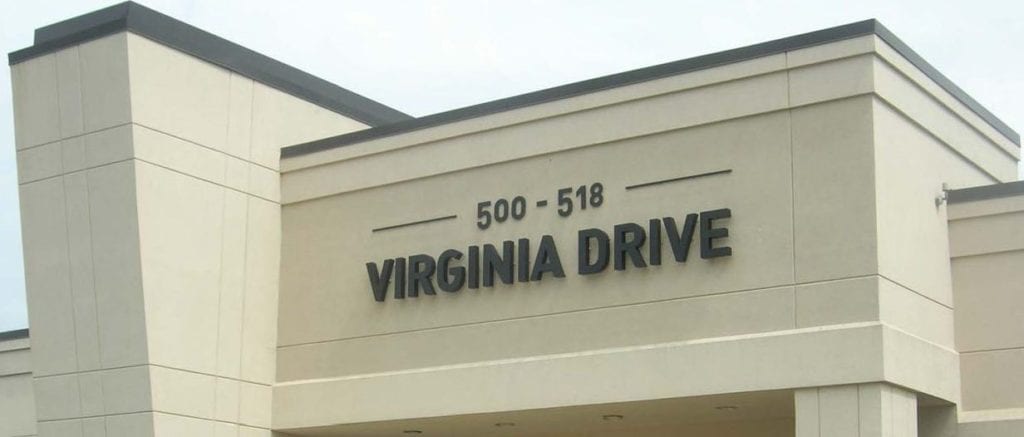 500 Virginia Drive Office Building in Fort Washington, PA (1 MW)
The office building at 500 Virginia Drive, built in 1962, is a one-story structure with almost 10 acres of roof space. In 2011, the owners of the building installed a 1 MW solar system on the roof, providing cheap electric to the tenants of the building. Now called the Fort Washington Solar Center, this building boasts a LEED Silver certification and has cut electric costs by 23% just with solar.
BUCKS COUNTY, PA
15.11 MW (#4 in PA) | 733 Installations (#4 in PA)

Why Bucks County?
Located to the north of Philadelphia, Bucks County includes many suburbs and bedroom communities for the Philadelphia region. Due to the large volume of environmentally-responsible homeowners living in these communities, Bucks County comes in at #4 in PA for solar power.
Featured Installation

Kohl's Stores in Warminster & Bensalem, PA (670 kw)
Kohl's, an American department store, has been a leader in installing solar systems on their retail locations, with 163 solar installations as of 2015. Two of those retail locations – Store #286 in Warminster and #333 in Bensalem – are among the top 10 largest solar installations in Bucks County, with a combined capacity of 670 kW.
YORK COUNTY, PA
15.01 MW (#5 in PA) | 452 Installations (#5 in PA)

Why York County?
With a unique combination of farmers, homeowners, and large warehouse operations all switching to solar power, York County boasts over 450 installations with a total capacity of over 15 MW. While it trails behind neighboring Lancaster County in installations, York is doing a fine job in creating clean, renewable energy, sitting at #5 in the top solar counties in Pennsylvania.
Featured Installation

Snyder's-Lance in Hanover, PA (3.5 MW)
Originally built in 2011, the 3.5 MW solar system across the street from the headquarters of Snyder's-Lance was for a time the largest ground-based solar farm in Pennsylvania. Overall, this solar system was designed to produce 30% of the energy needs for the headquarters and manufacturing facility.
BERKS COUNTY, PA
14.21 MW (#6 in PA) | 425 Installations (#6 in PA)

Why Berks County?
Located to the north of Lancaster County, Berks County features several colleges, businesses, and warehouses in and around Reading, PA. Many of these organizations recognize the benefits of switching to solar, catapulting Berks to #6 on the list of solar panel installations in Pennsylvania. Local grants and loans, including funding from the Metropolitan Edison Sustainable Energy Fund, provide small business owners with assistance in adding solar to their operation.
Featured Installation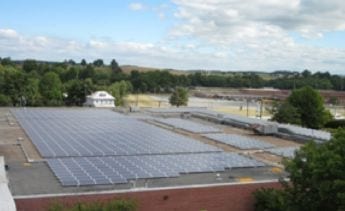 Adelphi Kitchens & Cabinetry in Robesonia, PA (280 kW system)
Based in Robesonia, PA, Adelphi Kitchens added a 280 kW solar system to the roof of their 160,000 square foot manufacturing facility and headquarters. According to the company, this system will generate enough solar power to cover 27% of the facility's annual energy needs.
NORTHAMPTON COUNTY, PA
12.30 MW (#8 in PA) | 255 installations (#10 in PA)

Why Northampton County?
At the northeastern end of the Lehigh Valley, Northampton includes Bethlehem and Easton, PA. The valley's many businesses, colleges, farms, and manufacturing facilities include forward-thinking organizations that have embraced clean, renewable solar to power their operations. This has fueled Northampton County's entry into the Top 10 list for both Installations (#10) and for energy capacity (#7).
Featured Installation
Crayola Solar Farm in Easton, PA (1.9 MW)
The largest solar farm in Northampton County provides clean solar energy to the Crayola factory just outside of Easton, PA. The 30,000 panels in this solar farm generates enough power for Crayola to make 1 billion crayons and 500 million markers every year.
PHILADELPHIA COUNTY, PA
9.25 MW (#9 in PA) | 233 Installations (#12 in PA)

Why Philadelphia County?
As the largest city in Pennsylvania, and fifth-largest in the United States, Philadelphia has plenty of buildings – and rooftops – on which to put solar panels. The city's many federal and state government buildings include rooftop systems, providing affordable, clean energy to best use the taxpayers' dollars. Green building incentive programs, offered by the City's Office of Sustainability, makes it easier for homeowners to install solar systems on their Philly homes.
Featured Installation
Lincoln Financial Field (3 MW)
The Linc, home of the Philadelphia Eagles and Temple Football, added a $30 million renewable power upgrade in 2010. This system, which features more than 11,000 solar panels installed on carports, the stadium roof, and vertically mounted on the stadium's exterior, is the largest in the NFL with a 3 MW peak production capacity.
CUMBERLAND COUNTY, PA
8.32 MW (#10 in PA) | 295 Installations (#7 in PA)

Why Cumberland County?
Cumberland County, to the west of Harrisburg and Dauphin County, includes Camp Hill and Carlisle, PA. Located centrally in Pennsylvania, and along Interstate 81, Cumberland County hosts large warehouses and distribution centers, with plenty of space on the rooftops for solar panel systems.
Featured Installation
Carlisle Area School District & Cumberland Valley School District (1 MW system each)
Two of the largest solar power systems in Cumberland County are owned by local school districts. Both the Carlisle Area School District and the Cumberland Valley School Districteach operate a 1 MW solar system, providing each school district with clean, cheap energy from the sun. Carlisle's system generates 16% of the District's entire energy needs, while CVSD's utility costs were cut 15% by their solar system.

DELAWARE COUNTY, PA
3.67 MW (#13 in PA) | 281 Installations (#8 in PA)

Why Delaware County?
Delaware County, like neighboring Chester County, features many affluent suburban communities to the south of Philadelphia, including Wayne, Upper Darby, and Media. As the county with the fifth largest population and only 191 square miles, there are plenty of Delco homeowners and business owners that have already switched to solar.

Eastern University (56 kw system)
Eastern University in St. Davids, PA installed a solar panel system on its Eagle Learning Center, which generates 56 kilowatts of clean solar energy. This is a part of the school's Green Initiative, which includes a commitment to using 100% clean energy to power the entire campus.
CARBON COUNTY, PA
13.31 MW (#7 in PA) | 67 Installations (#29 in PA)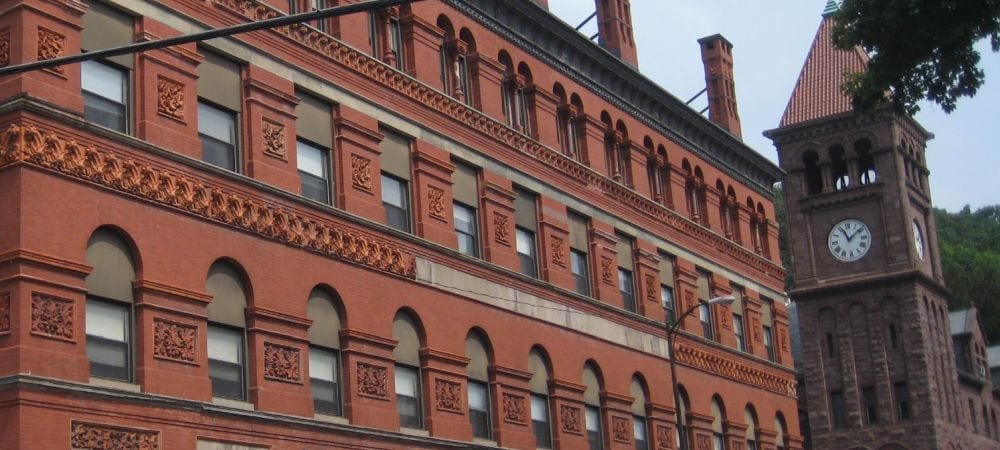 Why Carbon County?
Carbon County is situated in the Pocono Mountains region of northeastern Pennsylvania. With a small population and plenty of wooded mountainous terrain, it is surprising to see this county make our list. But with one of the largest solar farms in PA, Jim Thorpe and the rest of the county are an important part of the state's solar initiatives.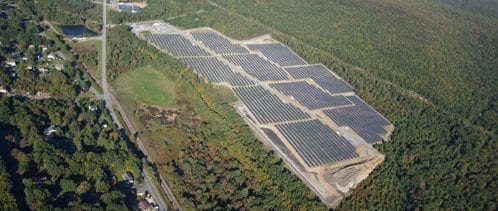 PA Solar Park (11.5 MW)
The PA Solar Park, covering 55 acres in Nesquehoning, PA, is a solar array operated by the Con Edison utility. It features over 39,000 panels with a generating capacity of 11.5 MW. Phase II of the project, currently under construction, will nearly double the generating capacity of this facility to 20 MW.
---
Where is Western PA?
Allegheny County is the only western PA county that shows up in the top 20 for power generated (#19 in the state) and number of installations (#10 in the state). And several counties surrounding Pittsburgh only have a handful of solar installations to date. There may be several reasons for the lack of growth of solar in western Pennsylvania, including smaller population size, fewer competitive solar installers, and focused energies towards other sources of power. Over the past decade, a concentrated effort to develop Marcellus Shale natural gas production may have led to less attention on installing solar systems. And counties in the northern and western parts of Pennsylvania have substantial wind farms built or in the planning stages, so there is a commitment to renewable energy sources, just not solar.
All data comes from the Generation Attribute Tracking System (GATS), a public report from PJM Interconnection. Data was accessed July 2016.