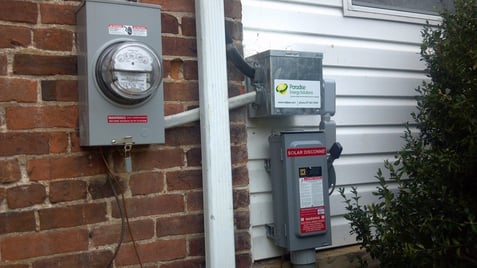 There are important changes coming to the way New York Utilities credit the production of solar power to a customer's electric bill. What was known as net metering has ended in NY as of 3/9/2017. Net metering allows solar customers to produce more solar power than they could instantaneously use and push the excess power onto the grid and receive a full KWH credit. The amount being credited for excess power is changing.
What you need to know if you are thinking about purchasing solar
There is still time to get in at the "old" net metering rate even though net metering has officially ended as of 3/9/17. The difference is the "old" net metering rate will now have a 20-year term and afterward it will revert to the credit given at that point in time. However, this window of opportunity will be closing for many solar projects.
NY will be coming out with a "new" solar compensation called a "value stack" that will change the amount currently credited to hourly overproduction. This credit will more than likely be less for most customers than the "old" net meter rate. There currently is no time table for the "new" net metering rate to be announced.
Customers who receive the "old" net metering rate will have the option to change to the "new" solar compensation if it's better than the "old" rate, but not vise-versa.
What this means for you
If you are thinking of purchasing solar in the next 12 months, now is the time! Utilities have been fighting net metering for years and it appears they are making in-roads in this battle.
However, the NY Public Services Commission has given a temporary window for those to get in at the "old" net metering rates. There has never been a better time in NY to purchase solar than now. Don't look back a year from now and wish you were receiving the "old" net meter rate. Let me assure you, the "old" rate is good!
Take the first step and request a free site assessment to see if solar is a good investment for you. With an office in Geneva, NY, we can serve homeowners and businesses throughout upstate New York. Request Your Solar Assessment