The day has finally come! The initial paperwork and permitting has been completed by our staff, and the installation crew has just arrived. You are already imagining the solar panels soaking in the sunshine on your roof... but how long will it actually take for your solar panels to get installed?
We get this question frequently and rightly so! We know that you are excited about your new solar system and want to take advantage of the energy savings as quickly as possible!
Here are some estimated time frames for different size projects:
2-3 days for a typical residential project
4-8 days for a smaller commercial or farm project
12-25 days for a large commercial project
However, we want to stress that these are estimated time frames. Some projects will be installed quicker and some projects will require more time because of varying factors.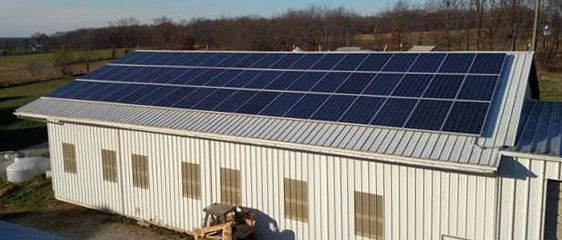 HOWEVER, after your solar panels are installed, you may still have to wait several days to several weeks for your solar system to get permission to operate from your local utility. The time from the actual installation of the panels to the permission to operate is sometimes the most aggravating time for our customers as this is the last step before reaping the benefits of solar energy!
Fortunately, after the installation and final permissions are given, you will have a solar array that will produce electricity for 25+ years!