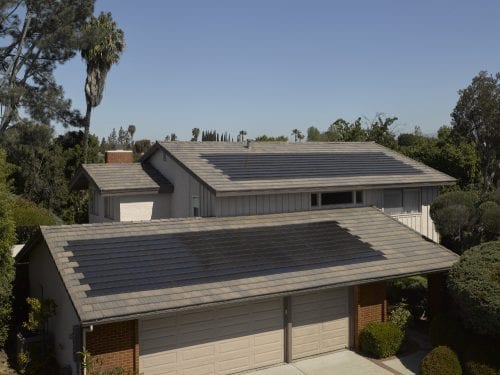 Over the last decade, there has been significant hype around the idea of solar roofs (aka solar shingles). The primary benefits of solar roofs is superior aesthetics and combining the roof and solar into one product, requiring only one contractor to complete the work that used to take two. However, there have been many challenges with solar roofs in the past, with many reputable manufacturers leaving the market.
The hype surrounding solar roofs has increased again recently with the announcement from Tesla that they are entering that market. However, the challenges that this product faced in the past are the same challenges it faces today.
Price
In the past, the price of solar roofs has rendered the product uneconomical for most customers, even if their roof needs to be replaced and you take into account those replacement costs. In addition to manufacturing costs, there are installation challenges as well. For example, additional installation time is required for waterproofing, since the solar is the roof rather than simply attached to the roof.
Efficiency
While many solar modules on the market today have an efficiency of 16.5% or higher, most solar roof products are 11-16% efficient. This requires more roof space to produce the same amount of electricity.
Temperature
In addition to efficiency of the solar cells, the solar roof does not have the same airflow that a typical solar module array would have, and therefore will operate at a higher temperature. Higher temperatures result in lower efficiency and therefore lower production.
Maintenance
An ongoing challenge with a solar roof is maintenance. While a traditional solar module can be easily replaced in the case of a product failure, replacing a failed part of a solar roof would be more challenging due to the interlocking installation.
Federal Investment Tax Credit
While some have claimed the solar Investment Tax Credit (ITC) on solar roofs in the past, the IRS has not yet made an official ruling on this and it may be some time before they do so.
At Paradise Energy Solutions, we currently believe that traditional solar modules serve our customers with the best combination of price, production, and durability. However, we are always researching new products to make sure we are offering the best available solutions.